The Art of Mark and Melodie Kantner
Welcome. This is the art page of Mark and Melodie Kantner. Over the years Mark and I have done a lot of different kinds of art. Copper Enameling and glass bead making has been the biggest part of our work but lately Mark is doing wood turning and sculpture.
My love for art began in childhood with summer art classes in a local art gallery. We experienced all kinds of artistic methods that really sparked my love for art. I particularly loved pencil drawing so that is what I have done a lot of. I could carry my sketch pad easily and draw anywhere. I was really into drawing horses all through my childhood and teen years. We had horses and they make beautiful subject material. When I got to high school I was blessed with a wonderful art teacher, Mrs. Eddy. She taught us a lot but my favorite part was pencil and charcoal drawings of live models. I really learned to draw people in her class and I especially enjoyed portrait drawing. From that point my drawing focused mostly on people in action and portraits.
After high school I took Oil painting and watercolor art classes through Ohio University Communiversity.
Mark was also exposed to art throughout his young years. His grandparents were very artistic and did many art arts and crafts shows into their senior years.
I learned the basics of copper enameling through Mark's grandmother Virginia Kantner. That was over 30 years ago and I have been loving it ever since. Mark and I work as a team. Mark makes glass torch fired beads and I love to incorporate Mark's beads into as many of my jewelry designs as I can. Mark makes the beads with a torch, picking up class chunks and powder onto a metal rod in the flame of the torch. We have won several awards for our jewelry designs.
We used to travel and do a lot of art shows but these days we are really enjoying selling from our Etsy shops. You can check out our shop links on the right and left side of this web site. The Etsy items are embedded into the web site.


This is one thing I miss about doing art shows. Mark used to demonstrate glass bead making. It always draws a crowd. I got these two pictures during setup before the crowds arrived.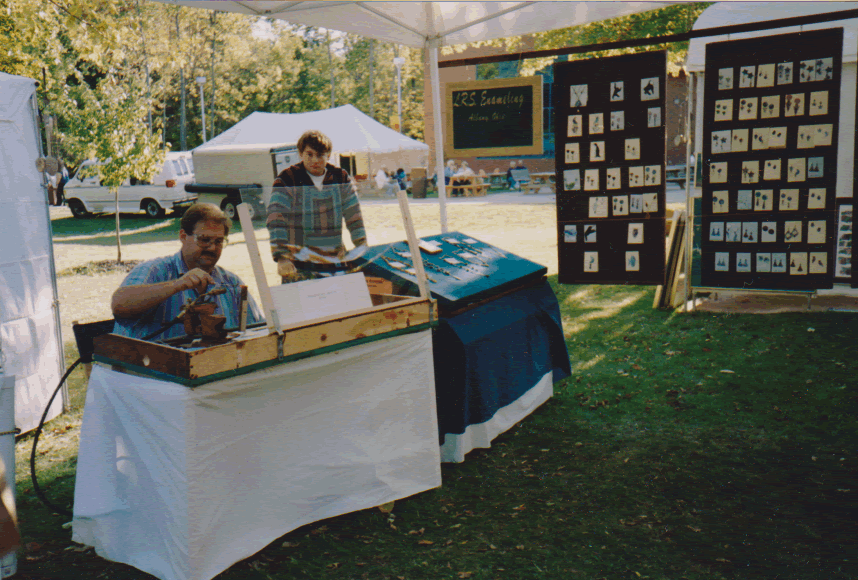 Mark is making a glass bead in the torch flame.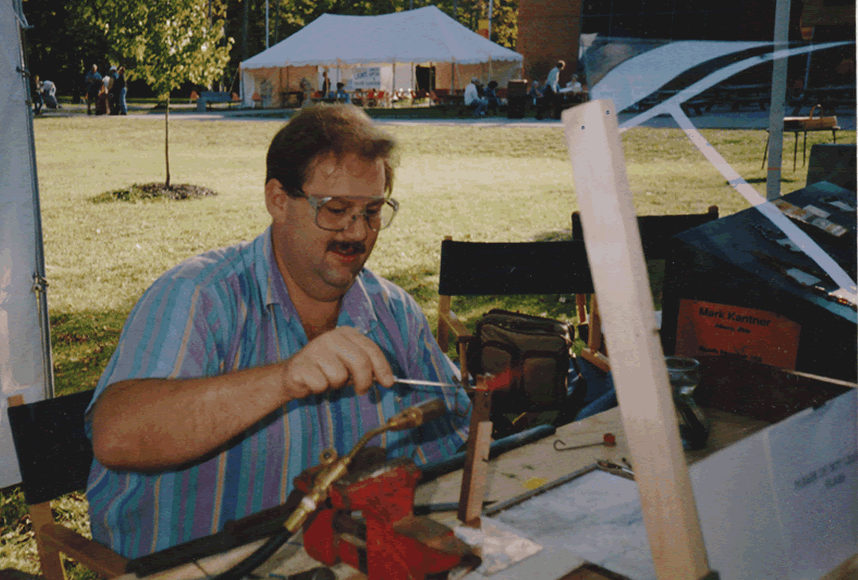 This is a necklace made entirely of Mark's torch fired glass beads.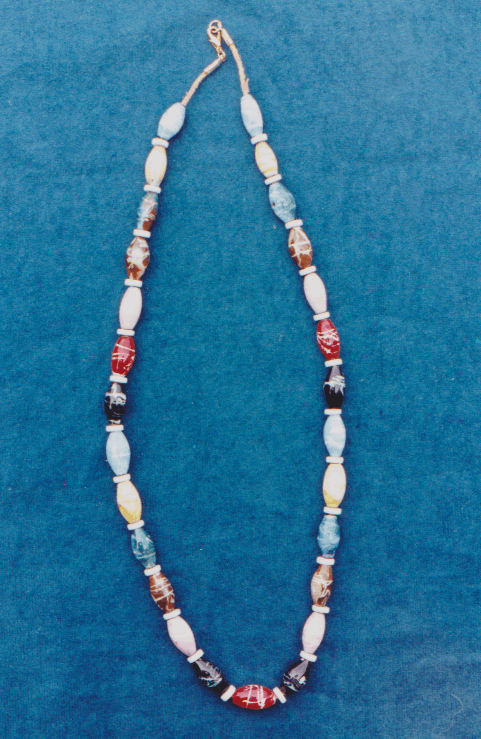 Mark and Melodie win Award of Excellence.